Welcome, geo-adventurers, to Pearland, TX, the next stop on your worldwide GeoTour! #PearlandGeoTour
Are you pre-peared to hunt for geocaches amidst beautiful scenery, miles of hiking trails and lush parks? Are you hoping to spot a rare bird and uncover Pearland's history as you go? Good news—you're in the right place.
Example of Geocaches
In Pearland, you'll be able to find over 30 geocaches to add to your collection. Your adventure will take you far and wide, including to our city's beloved parks. Think that sounds too easy? Think again. In total, our parks cover 175 acres, and your adventure in Pearland will put your geo-skills to the test! Others will be found in historical haunts and cultural gems around town. You'll not only be closer to becoming a geocache master—you'll also become a master on all things Pearland.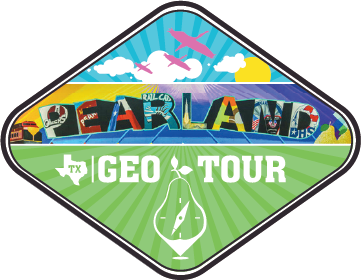 You'll find the Visit Pearland GeoTour on the official geocaching website. Download and print out this passport to help keep track of your progress, and to claim the coveted geocoin prize, alongside other exciting Pearland geo-prizes.
Once you're ready, email your completed passport to [email protected], or you can mail it over to the Visit Pearland office at:
11200 Broadway Street,
Suite 1390
Pearland, TX 77584
After all—if you're going to be in it, you might as well try to win it!